BGMI fans, get ready to dive back into the action as Battlegrounds Mobile India (BGMI) makes a grand comeback with thrilling new features and updates. After a long wait, the game is back with a bang, bringing fresh content, a brand-new map, exciting events, and more for players to enjoy.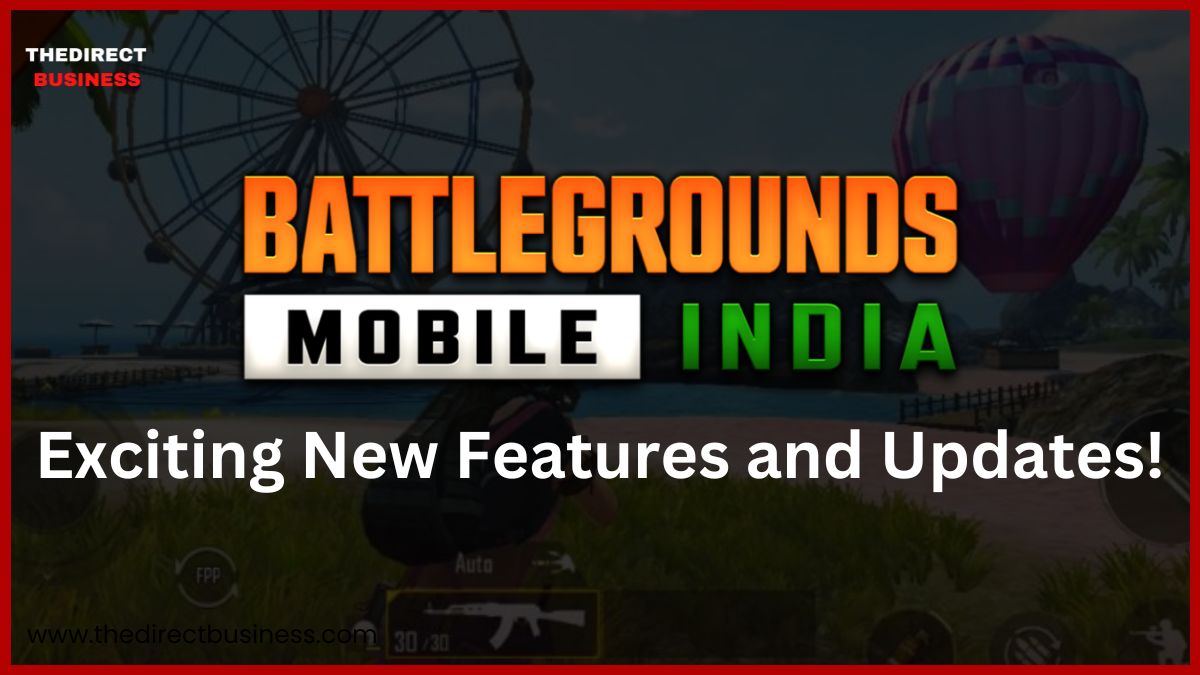 BGMI New Features and Updates:
Play New Events: Win 4 Permanent Premium Outfits: Prepare for intense battles and the chance to win four amazing permanent premium outfits. Get ready to showcase your style in the battlegrounds.
Introducing Nusa, a New 1×1 Map: Experience the adrenaline rush on the tropical island of Nusa. This new map will challenge your tactics and require you to adapt your strategies. With abundant supplies, elevators, fiery huts, tactical crossbows, zip lines, and the nimble Quad vehicle, the battlegrounds have never been more intense.
Cycle Season: Engage in the all-new Cycle Season, where you can test your skills and rise through the ranks. Compete with players from around the country and prove your dominance on the battlefield.
Stygian Liege X-Suit: Witness the arrival of the formidable Stygian Liege X-Suit. This powerful outfit comes with the Super Recall feature, allowing squad mates to be revived easily. Utilize zip lines to change your strategy on the fly, and wield exclusive super weapons for stylish finishes.
Useful Links:
Join the Battle:
BGMI invites players to join the exciting journey once again. Enjoy the remembrance of the old memories combined with fresh updates, new maps, and intense gameplay. With four free and permanent reward outfits awaiting you, it's time to make a statement in the battlegrounds.
About Battlegrounds Mobile India:
Battlegrounds Mobile India is a thrilling battle royale game set in a virtual world. Engage in strategic combat and aim to be the last player standing on the battlegrounds. This free-to-play multiplayer experience offers diverse game modes, including squad-based and solo matches.
Powered by Unreal Engine 4, BGMI provides immersive gameplay with stunning visuals and realistic 3D sound. Choose from various maps and terrains to embark on an epic adventure right from your mobile device.
As the game progresses, expect monthly content updates and exciting collaborations to keep the experience fresh and engaging. BGMI is exclusively available to players in India and is serviced by KRAFTON.
Get ready to experience the thrill of #IndiaKaBattlegrounds once again. Grab your squad, download the latest version, and jump back into the action-packed world of BATTLEGROUNDS MOBILE INDIA!
Please remember to play responsibly, take regular breaks, and have a stable internet connection.
For more information, visit the official website: www.battlegroundsmobileindia.com.
Note: Battlegrounds Mobile India is a simulation game set in a virtual world and does not represent real life. Play in moderation and enjoy the game responsibly.
Stay tuned for further updates and collaborations as we continue to enhance your gaming experience in BATTLEGROUNDS MOBILE INDIA.
#BATTLEGROUNDSMOBILEINDIA #IndiaKaBattlegrounds
Stay tuned for more updates and announcements from the official BGMI channels.
Stay informed with our blog for daily business news and updates. The Direct Business.