Battlegrounds Mobile India (BGMI) fans are eagerly awaiting the game's return, and recent developments suggest that the wait will soon be over. Exciting leaks and updates indicate that BGMI is preparing for a comeback, bringing along new events and important privacy changes. Let's delve into the details.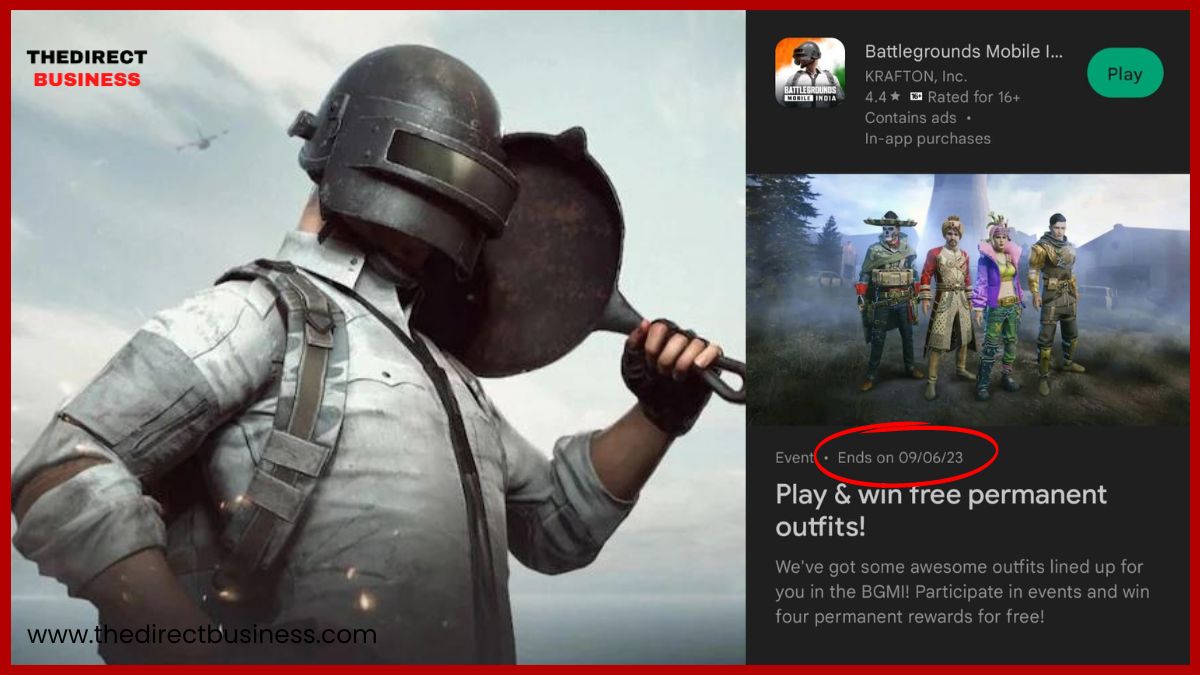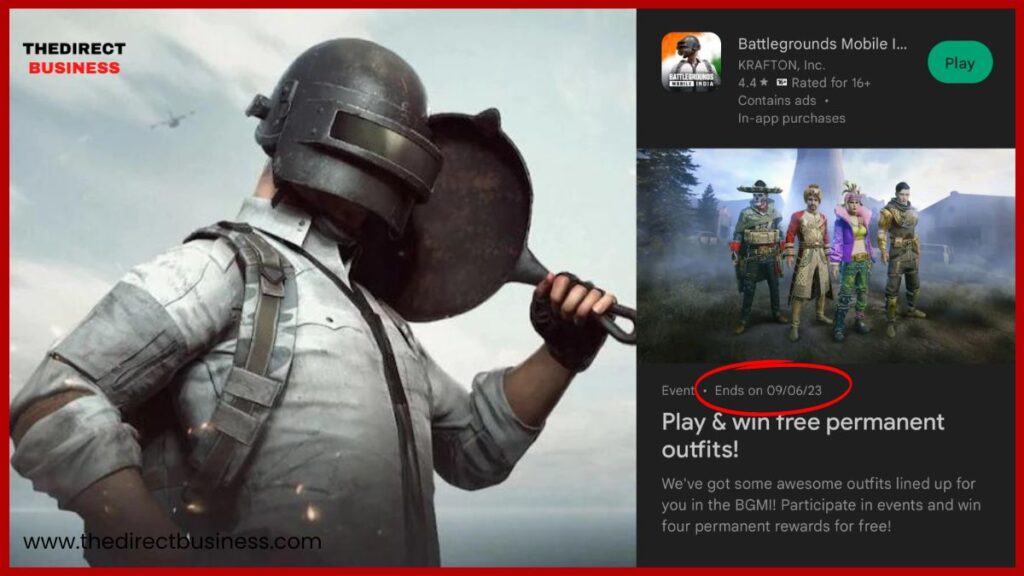 Leaked Image Fuels Speculation of BGMI Event
A leaked image has been circulating on the internet, hinting at a potential BGMI event. This image shows a modified version of the Play Store, with BGMI available to play and an event running until June 9, 2023. However, it's worth noting that the image appears to be edited, and BGMI is not yet officially available on the Google Play Store. To get the latest news, players should keep an eye on BGMI's official social media channels.
Exciting "Events & Offers" Section on BGMI Play Store Page
Adding to the excitement, a new "Events & Offers" section has appeared on the BGMI Google Play Store page. This suggests that BGMI might make a comeback sooner than expected, with a range of exciting in-game events awaiting players. One of these events, titled "Play & win free permanent outfits," has caught players' attention. While specific event details and rewards are still under wraps, players can look forward to winning exclusive cosmetics when the game relaunches.
Krafton Strengthens Privacy Measures with Revised Privacy Policy
Krafton, the developer of BGMI, has also taken steps to improve privacy and player data protection. They have revised their Privacy Policy, which now emphasizes limited access to players' personal information and stricter confidentiality agreements with employees, agents, and contracted third parties. The updated "Sharing Your Information with Third Parties" section provides clarity on instances where player data may be shared with consent.
BGMI Esports Handles Rebranded as Krafton India Esports
In addition, the BGMI Esports handles have been rebranded as Krafton India Esports. While the reason behind the rebranding remains unknown, it suggests that Krafton may organize events across their various gaming titles, creating an exciting gaming community for fans.
BGMI Release Date and Final Thoughts
While the exact release date of BGMI is yet to be confirmed, reports indicate that it could be available between May 26 and May 30, 2023. Players are advised to stay patient and wait for official updates from Krafton, avoiding unofficial sources or leaks.
The return of BGMI has sparked renewed excitement among players, who eagerly await the game's comeback. With new events, enhanced privacy measures, and a revamped esports presence, BGMI is set to make a big splash in the Indian gaming scene. Stay tuned for official announcements and get ready to dive back into the thrilling world of Battlegrounds Mobile India.
Stay informed with our blog for daily business news and updates. The Direct Business.