For making the best and most successful network marketing team in 2023 you should need to follow some of the strategies which will help you to give an idea and different ways by which you can start building your successful network marketing team right now.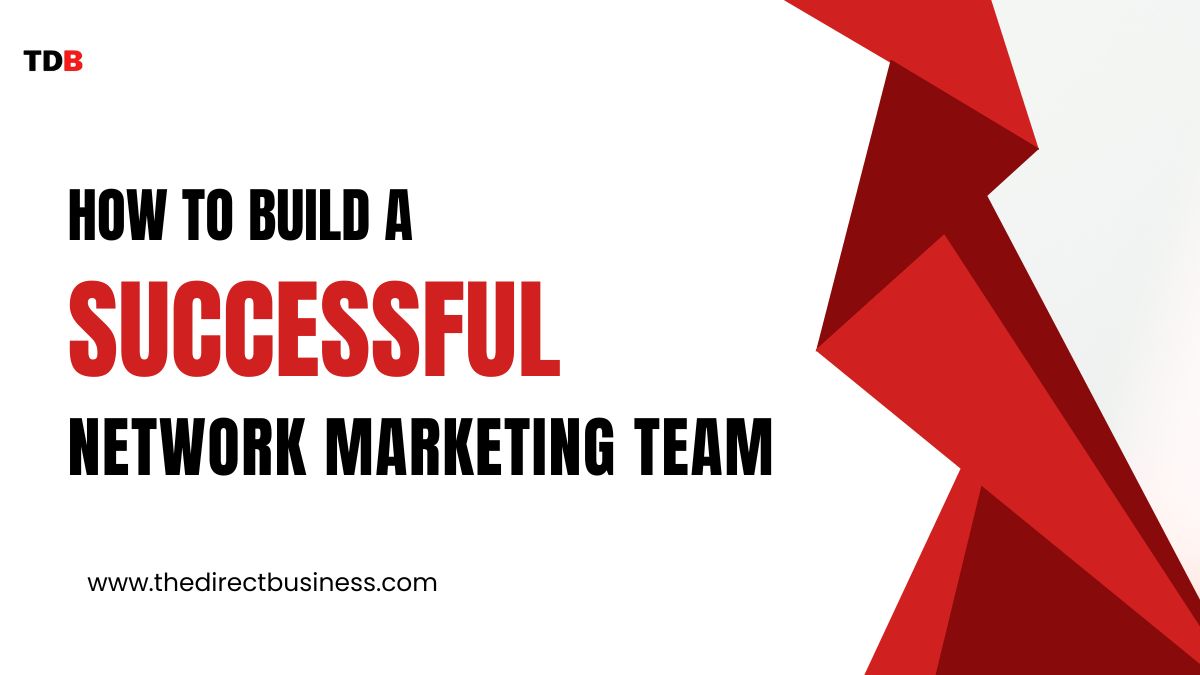 The strategies contain personal behavior traits, team enhancements, leadership qualities, etc.
So the team building ideas, ways, and strategies for a successful network marketing team are:
Stop Assuming
The team maker generally gets confused or has surety that the people or group he/she is engaging with needs this or any kind of work so badly and can join very quickly without any queries and questions.
The team builder should not have this type of thinking attitude regarding the people because the people no matter what the condition is, always research and believe in each of the offers and opportunities given to them, i.e seeing the feedback, checking the risks, finding and researching about the alternative and comparing it with the other platforms.
Don't Teach the Team Members Unnecessary
Some of the team leaders think that they know each and every things and the person on the team doesn't know anything so he/she starts teaching and coaching them unnecessarily and not only single time but many times which the team member might get irritated and can leave the team which can lead to a downfall for the team and company. So the team leader should have patience and should let the team members ask about any queries and confusion.
Be Polite and Lovable
Each and everyone thinks and deserves a good, polite, and lovable team leader if the team leader will be good in nature and have decent behavior towards both the team members and customers then by this the team members will develop respect for him/her and will feel free and good to work with him/her. If not like this no one will be interested to work with them and hence the team will be segmented many times or have ups and downs continuously.
Always take Team Towards You
Always be with your team and by performing some good-to-go actions hold the team members with you, have a random contact, take care of them support them in each possible manner, and be like their colleague not like a boss or senior. This all will help to hold your team with you and get successful together.
Don't Motivate, Inspire them
When team members get distracted or didn't perform tasks properly, so instead of motivating them to work by giving lectures and talking about non-practical things, inspire them y setting up an example for themselves or the other successful people, so by this, the team member gets motivated and inspired at the same time without having any second thoughts and without thinking negative about the team leader and respecting them in return and appreciating for the gesture made by the leader of inspiring.
Always raise other people up
As a leader and a team builder always learn and raise others up as of not thinking about yourself first think about others who are making efforts to make your team grow successfully so as an honor and respect and in real life too always raise others before you who has helped and was with you all the time.
Have random Meetings and Gatherings
Meet the team members on a regular or alternative basis and discuss the work physically rather than on call or message. Try to maintain transparency with the team members by which they feel secure and connected.
In conclusion, building a successful network marketing team requires a lot of hard work and dedication, by followings the above tips you can create a team that is motivated, engaged, and committed to achieving success.
Also Read :