Gurugram, Delhi-NCR: AWPL, a direct-selling company based in India, has been honored with the prestigious Most Prominent Health and Wellness Product Company of the Year award organized by The Asian UK Business Meet and Awards in the UK Parliament. This achievement has been celebrated by individuals from the industrial and health sectors in the NCR region, as it signifies a significant step towards Aatmanirbhar Bharat.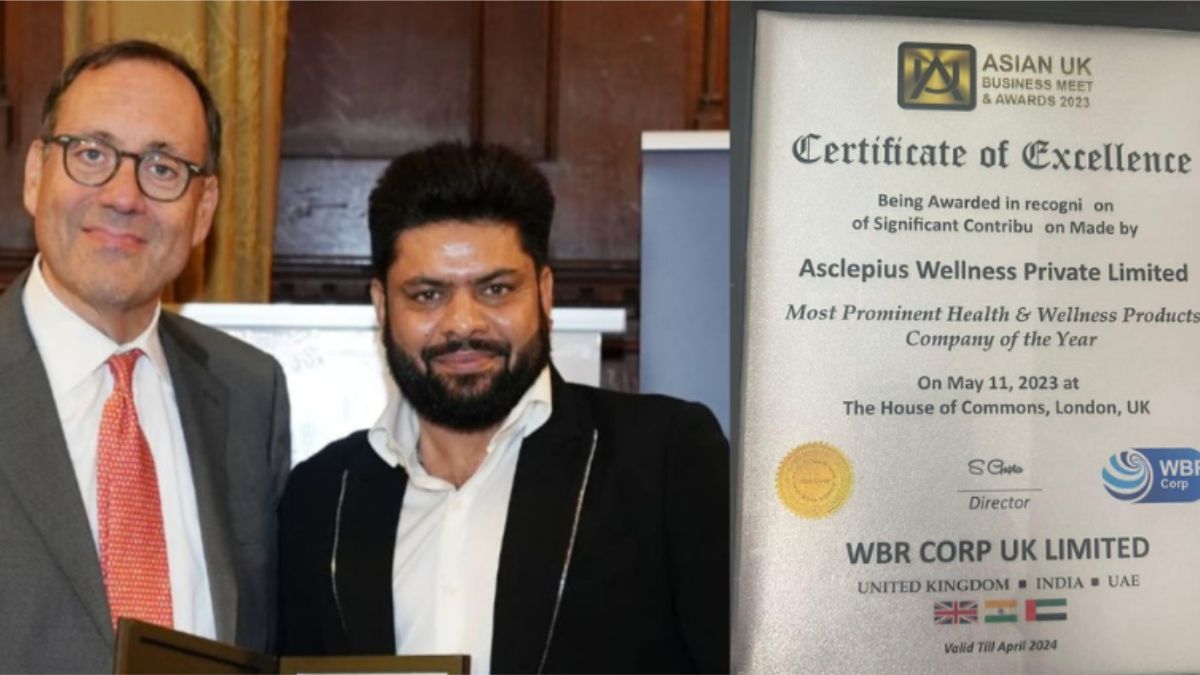 The award was presented to Sanjeev Kumar, Managing Director of AWPL (Asclepius Wellness Private Limited), during the Asian UK Business Meet & Awards ceremony. It acknowledges AWPL's exceptional contributions to the health sector. Sanjeev Kumar dedicated this recognition to Prime Minister Narendra Modi's vision of Aatmanirbhar Bharat.
Expressing his thoughts after receiving the award, Sanjeev Kumar highlighted how people used to be hesitant about joining direct-selling companies. However, AWPL has gained the trust of hundreds of thousands of individuals across the country, who believe that with the right guidance and determination, direct selling can empower the youth and contribute significantly to self-reliance.
Former Industries Minister of Haryana, Vipul Goyal, expressed pride in the fact that an NCR-based company has received such a prestigious honor in an award ceremony held at the UK Parliament. Additionally, Vice Chairman of Haryana Goseva Aayog, Puran Yadav, and representatives from Sagar FRP Industry viewed Sanjeev Kumar's achievements in the health sector as a significant step towards achieving Aatmanirbhar Bharat. Arvind Saini, State Co-media Chief of Haryana Bharatiya Janata Party, hailed Sanjeev Kumar as a trailblazer in building a self-reliant India and expressed confidence in his future contributions to the health sector.
AWPL's Director, Sanjeev Kumar, receiving the award for outstanding work in the health sector has been widely appreciated. This recognition solidifies AWPL's position as a leading player in the industry. The Indian Direct Selling Company based in Gurgaon, Delhi (NCR), has played a vital role in India's journey towards Aatmanirbhar Bharat, and this accolade serves as an auspicious sign of progress.

For media inquiries,

Please contact:
Swati Baser (Media Relations Manager)
Email: [email protected]
Phone: +91-6260695967