Date: May 28, 2023, In a momentous event marking the inauguration of the new Parliament building, Prime Minister Narendra Modi unveiled a special commemorative coin worth Rs 75 on Sunday. The coin, minted by the Kolkata Mint of the Government of India, holds great significance as it celebrates this historic occasion.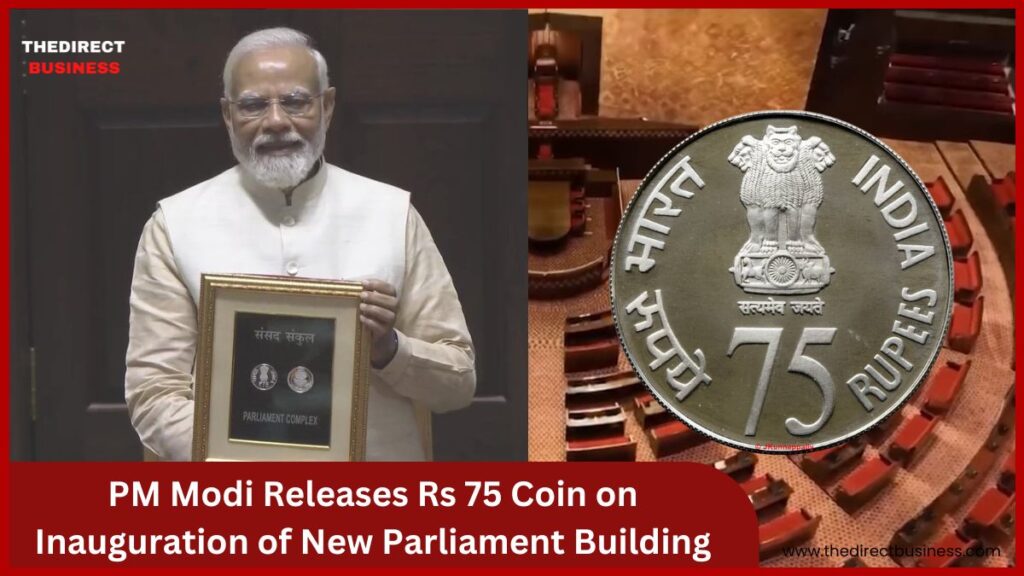 The circular coin, with a diameter of 44mm, is made of a unique quaternary alloy comprising 50% silver, 40% copper, 5% nickel, and 5% zinc. On the obverse side of the coin, the iconic Lion Capitol of the Ashoka Pillar takes center stage, accompanied by the inscription "सत्यमेव जयते" (Satyameva Jayate) below it. To the left, the word "भारत" (Bharat) is elegantly written in Devanagari script, while the word "INDIA" adorns the right side in English.
The reverse side of the coin showcases a captivating image of the newly inaugurated Parliament building, symbolizing the nation's democratic strength. The upper periphery bears the words "Sansad Sankul" in the Devanagari script, signifying the importance of the Parliament complex. The lower periphery proudly displays the words "Parliament Complex" in English.
These commemorative coins hold immense value for collectors and enthusiasts, as they are often crafted with precious metals. Those interested in obtaining such coins can visit the website of the Securities of Printing and Minting Corporation of India Limited (SPMCIL) for more information.
The inauguration of the new Parliament building was a significant milestone for the nation. With the capacity to accommodate 888 members in the Lok Sabha and 384 members in the Rajya Sabha, the building has been meticulously designed to meet the future needs of our democratic institution.
Prime Minister Modi's initiative to release the Rs 75 commemorative coin not only celebrates the momentous occasion but also pays homage to India's rich heritage and democratic values. This coin stands as a symbol of national pride and serves as a cherished reminder of our vibrant democracy.
As the nation continues to embrace progress and unity, the commemorative coin will serve as a timeless keepsake, embodying the spirit of India's democratic ideals and the grandeur of the new Parliament building.
Stay informed with our blog for daily business news and updates. The Direct Business.