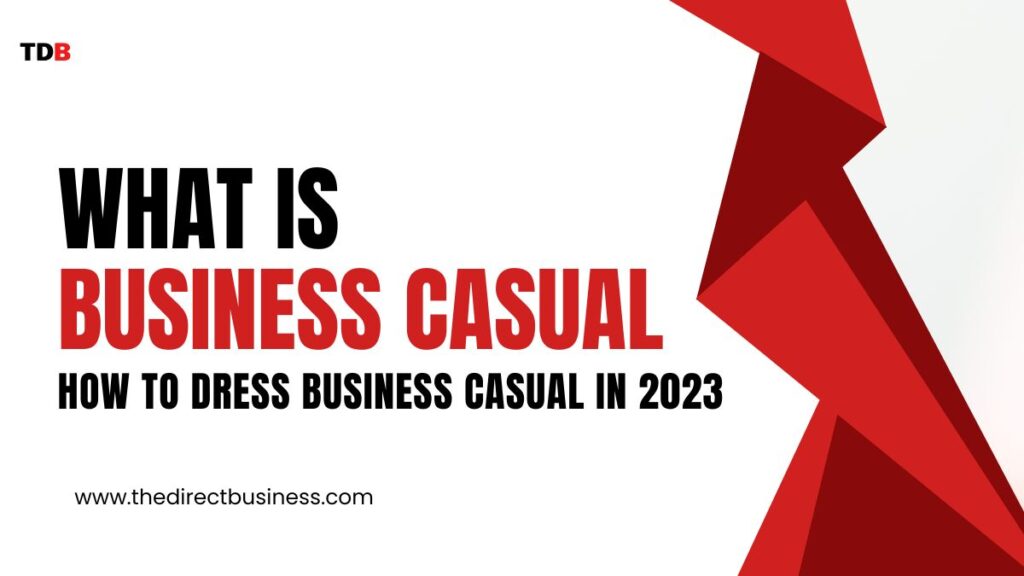 What is Business Casual Attire/outfit?
Business casual attire is clothing that, though maybe informal as compared to conventional corporate wear but still is professional and suits office environments. For example, wearing a shirt in absence of suits and ties. Nowadays, no organization follows professional dress codes, instead having its own definition of business casual clothing. Business casual dressing is more about avoiding corporate inappropriate clothing rather than following a list.
Where to wear the Business Causal Attires/outfits
Wearing a business casual outfit perfectly synced with your workplace or the situation is the most important part because it helps you make a stand in the crowd and be the one.
Generally, business casual outfits are worn by HR, business owners, and entrepreneurs because they are owners or managers of a particular company /organization and have to look different from others, as everyone wears formal or casual outfits at the workplace.
Why is it necessary to carry a business casual outfit?
According to a study conducted, about 70% of employees are more productive when their attire is more relaxed, therefore, their clothing is preferred to be relaxed in case of casuals, but also maintains the decorum of the working environment and gives a professional look thus having a business casual attire for its employees.
Business casual attire is supposed to give employees the freedom to wear comfortable yet work-appropriate clothing so they can focus on their work performance instead of attire.
Business Casual for Men and Women
What is Business Casual for Men :
The main difference between business casual and professional wear is a tie. Ties are optional clothing accessories and can be opted out for business casual wear. In the case of shirts, button-down or collared shirts, cotton long-sleeve shirts, and other neutral-colored, calm pattern, long or short sleeve shirts as long as they are clean, pressed, and fit properly.
In case of bottom wear, Khaki or chinos pants suit men better. Other options may include dress slacks or neutral-colored pants. Add a belt in similarly neutral tones.
Loafers, tie-up shoes, and dark leather shoes can be chosen as footwear but avoid sandals, sneakers, and flats. No restrictions to color choice but keep them neat and polished at all times.
What is Business Casual for Women :
Mix clothing from both formal and casual attire, like a blazer or suit with a skirt or pants in neutral colors and sober patterns. Khaki pants and slacks can be combined with a sweater, shirt, or blouse too. The blouse should be sleeveless and can be accompanied by a cardigan or blazer.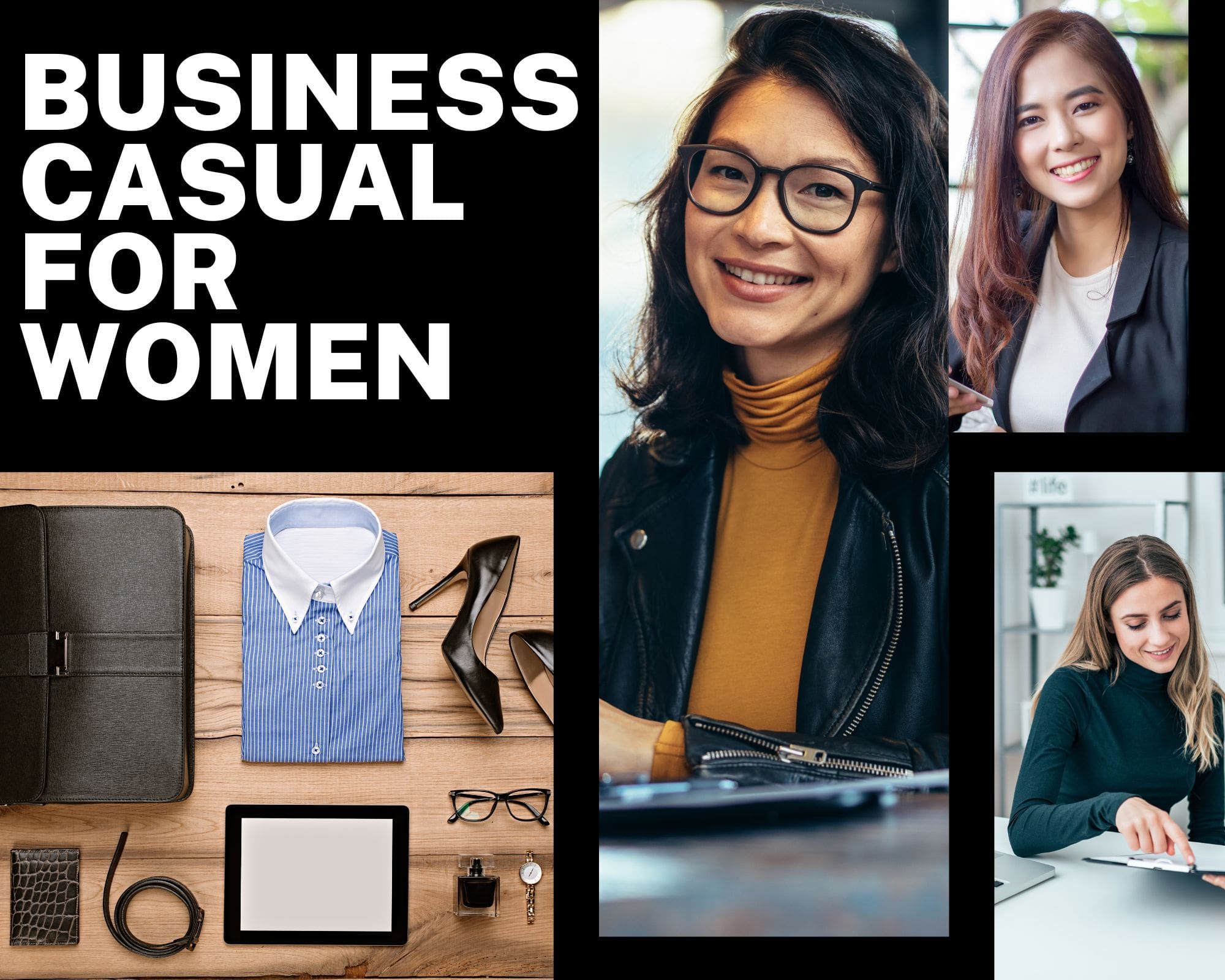 The length and tightness of the skirt may vary from office to office, but lengths up to the knee and not too-tight skirts are preferred. During winter, tights or hosiery can provide warmth.
Closed-toe heels, flats, or loafers are appropriate footwear for women, and sneakers or sandals can be inappropriate and not give you a professional look.
What is Smart Casual and where to wear it?
A smart casual is an outfit that is not completely formal or casual, it's just a minor change in a business casual outfit with a combination of more informal outfits. It can include jeans, denim jackets, t-shirts, and casual shirts (printed or solid). In other words, smart casual is a business attire that is a combination of casual wear with business wear.
A smart casual outfit can be worn on casual outings, casual meetings, parties, ceremonies, etc. it goes perfectly in this certain outgoing situations.
Business Casual vs Smart Casual which is better?
Both the business and smart casual are one of a kind and perform their role in different situations as we see above by the definitions. Both outfits play an important role in different situations for a proper professional business feel or business meetings and office workplace, business casual goes perfectly but on casual occasions such as gatherings, casual meetings, etc. we need a business formal + a casual look for which the smart casual goes perfect.
Hence, differences are based on the time and place you wear the outfits, and you yourself have to decide where and when to wear both outfits based on the above points.
Conclusion
Choosing business casual attire is not rocket science but the dress code shouldn't be taken for granted either. Business casuals will look different depending on the company you work for, their policies, and your gender. Clothing should be kept more formal for situations like representing your organization at client meetings, trade shows, conferences, etc. It is best to overdress for interviews, like wearing a suit. It is advised to stay on the safer side for the first few days of your new job and wear formal attire and learn from your others what they typically wear.